by Oliver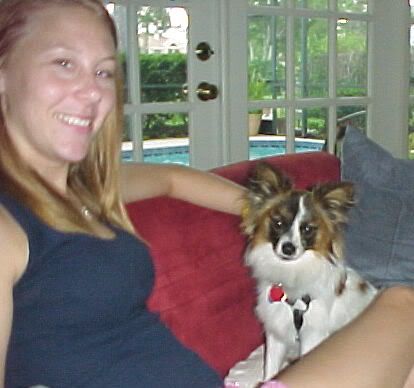 © Carrie Boyko
Small Dogs Bond Quickly
There she goes again....running on about stuff that irritates me. Mom is actually talking about the pros (duh!) and CONS (is she kidding?) of owning a small dog. Seriously....
what's not to love about a small dog?
Do I eat too much? No
Do I take up too much space? No
Do I pull your arm off on the walk? No
Do I win all the tug games? No
Am I cute? Yes!!!!
Am I easy to cuddle with? Yes
So, what else is there? Let's get over it already and realize that little dogs are the bomb. We're adorable and lovable and cute and cuddly...everything an owner could possibly want. Right? Case closed.