by Tanner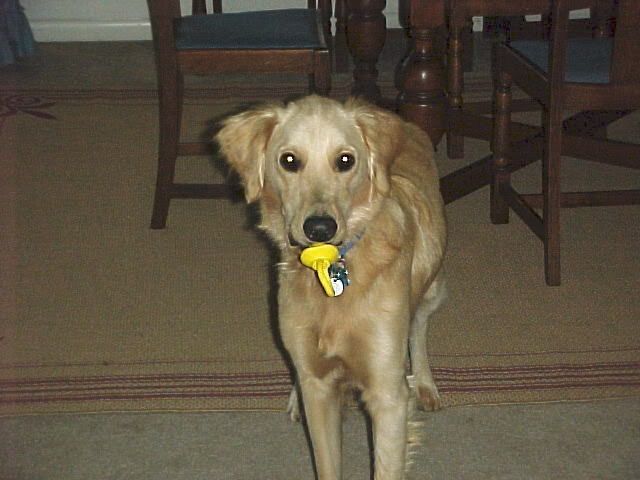 Add caption
I'm a Golden Retriever....you guys know that, right? I know I'm not the typical looking version, but my mom loves me. That's all that matters to me.
Today she's reminiscing about
Xena, my packmate
that we lost recently. Just like any other Retriever, Xena liked to carry things around in her mouth. It's a Retriever thing, I guess, but I never do it. No, not me!